Communications, writing and management
Our work doesn't always start with design. Often it begins with words—specifically questions. We bring experience and expertise, showing up with working brains and full hearts to help our clients navigate internal and external projects.
Our work together can be an ongoing partnership to support broad communications needs, or focused on a specific initiative. We name products, develop taglines and messaging, write stories, articulate vision and mission, develop brand characteristics, create organizational initiatives, mentor new hires, implement employee surveys, edit employee manuals, and of course, design marketing plans.
If you're looking for a thinking creative partner who can help you get from point A to point B, asking questions, shaping recommendations and delivering a product that will help move your organization forward, give us a call. We can figure it out together.
---
Communications Projects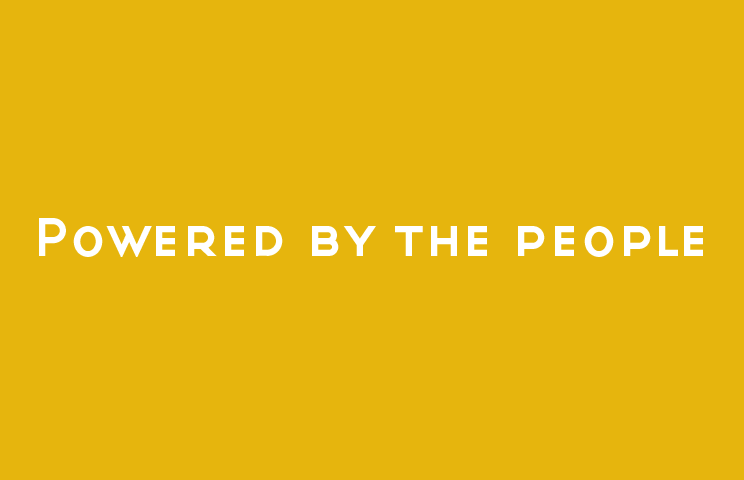 Davis Downtown Business Association
PROJECTS
Marketing Plan
Brand Identity
Tagline and Messaging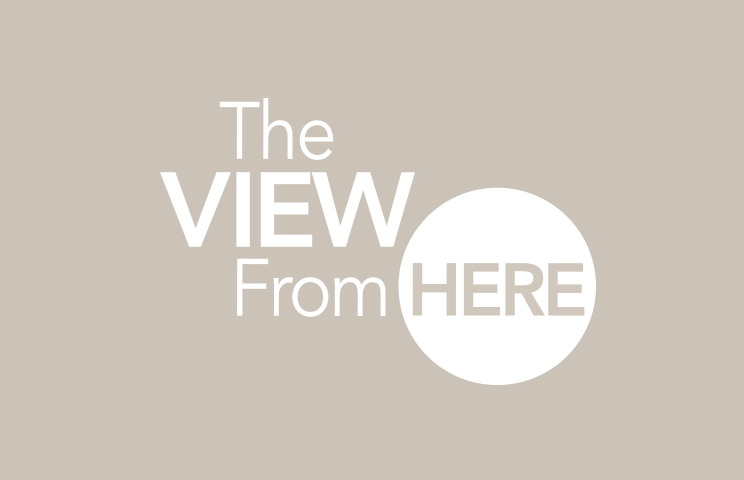 Capital Public Radio
PROJECTS
Brand Identity
Brand Strategy
Copywriting
Messaging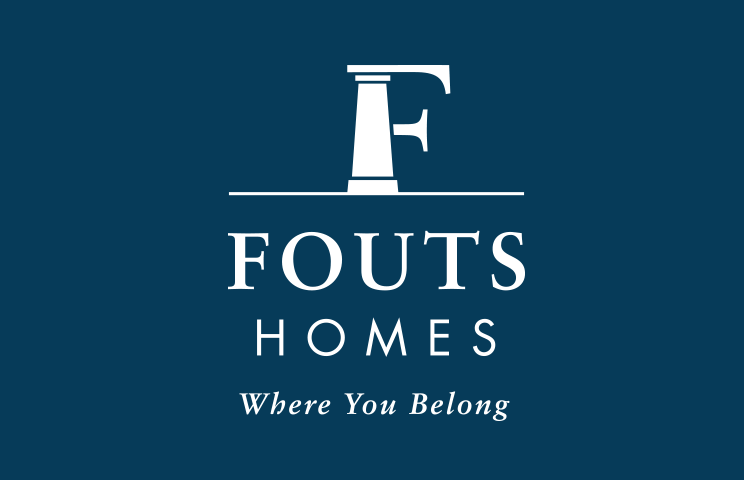 Fouts Homes
PROJECTS
Naming
Brand Strategy
Tagline and Messaging
Copywriting
---

The brand promise
Excerpt from the marketing plan
"Downtown Davis is a delightful shopping, dining and entertainment destination in the heart of the university town of Davis, CA. It's a place to gather with friends and family to enjoy a walkable shopping district packed with vibrant entertainment, dining destinations and community-based events. It's convenient, close, fun and easy to explore a wide range of shops and cafes among the galleries, public art and outdoor plazas. Downtown Davis is energized by the people who work, live and visit here, offering the friendliness of a small town, with the culture of an innovative, creative and forward-thinking community."
Davis Downtown design projects
---
---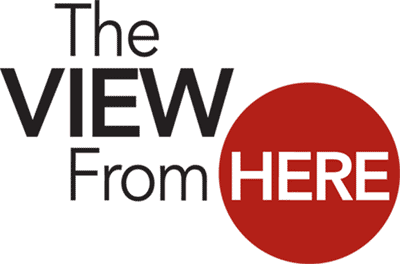 Community engagement — The View from Here
Excerpt from brand strategy

"We are media makers, and to be awake in the world and in our work is to share what we see with others. Not only the struggles and conflicts, but also the joys and connections in people's lives. We must take our storytelling skills to the community, rather than ask the community to come to us. We need to reach further than our radio signals cover — to places where we do not live, where our community is most diverse, sometimes challenged, and where our work can be of value.
Community engagement is how our documentaries are experienced, from the inside out, and how they make a difference. We nurture and advance our community conversation, so that each person involved with our work can learn, understand and act in a way that is relevant and meaningful to them. We believe the people we work with can be co-creators and active participants in our storytelling."
Capital Public Radio design projects
---
---
Fouts Homes
Messaging for owner and home development profiles
Over the past 25 years, Don Fouts has built over 350 custom homes in Davis, CA. He's the go-to guy for creative, collaborative, quality projects. Don values and takes joy in the process, client relationships, and craftsmanship that inspires a lifelong career of building dreams, homes and communities.
Don has always been involved and committed to Davis. He has lived here for almost 40 years, raising his family in our town, schools and youth sports teams. He cares about Davis, and it shows in his work. Fouts Homes are considered very special and high-end, tucked into neighborhoods throughout Davis, adding enduring value for the homeowners and neighbors alike.
Don can be counted on to deliver a great home, and equally important, a wonderful experience. His clients enjoy peace of mind, open conversations, genuine excitement, responsiveness, reliability, and even some fun. As his clients become friends, they are his most enthusiastic referrals to their own family, friends and neighbors.

The Villas at El Macero—Sixteen luxury condominiums within the El Macero community. Homeowners will appreciate a high-end lock-and-go home and the opportunity of membership in the El Macero Country Club. They are successful empty nesters or established professionals, who may be ready to downsize, and desire a comfortable lifestyle with a bit of country club flair. They value luxury living, including top-of-the-line finishes and cutting-edge home design features. They want to travel for short trips and long adventures, while being confident about their home's maintenance and security.The Villas at El Macero offers a premier location on a championship golf course—a turnkey luxury home within a beautiful, established community.'
Grande Village in North Davis will include 41 unique homes, blending an exciting new neighborhood with the heart of Davis' scenic Covell greenbelt and network of bike and walking paths. For the near future, it is the only neighborhood within the Davis city boundaries to offer custom design/build opportunities. Grande Village is a great fit for families who want to be in the midst of all things Davis.
Grande Village enables families to have the best of all worlds—a new custom home in Davis designed and built by Fouts Homes, nestled in a mature, connected and thriving neighborhood.
Chiles Ranch in East Davis will have 96 homes, with 19+ floor plans and a variety of price points. It will be a diverse neighborhood with a blend of homes offering custom finishes and mid-level and affordable homes. The location is the historic William Chiles Ranch, just a ten-minute bike ride from downtown Davis and close to convenient public transportation. The lively neighborhood will offer bike, pedestrian and commuter connectivity, with easy access to greenbelts, parks, bus lines, shopping and entertainment.
Chiles Ranch will be a welcoming neighborhood for families, young professionals, and even empty nesters seeking a fresh, new place to call home.
---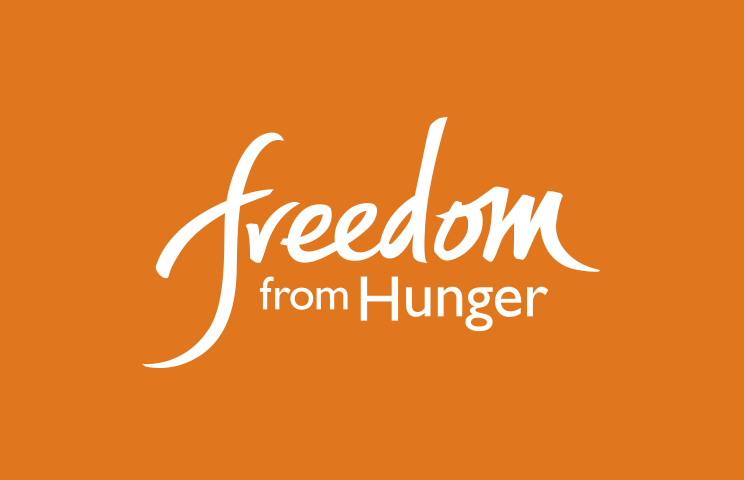 Freedom from Hunger
PROJECTS
Brand Strategy
Brand Guidelines
Messaging
Copywriting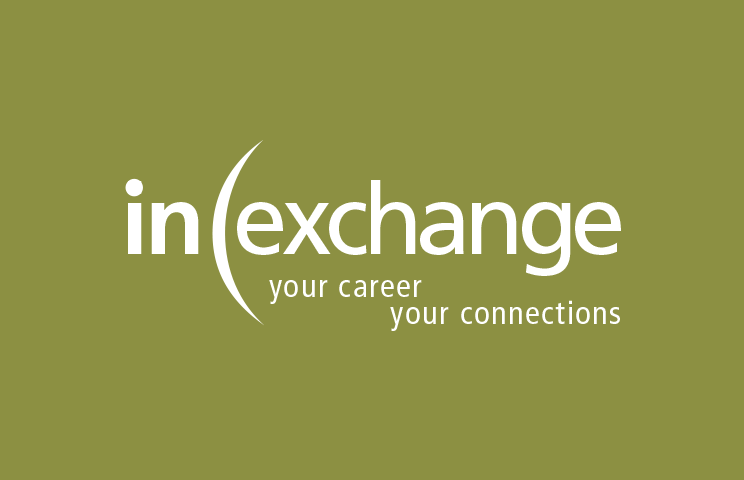 Kleinfelder Engineering
PROJECTS
Employee Communications
Messaging
Copywriting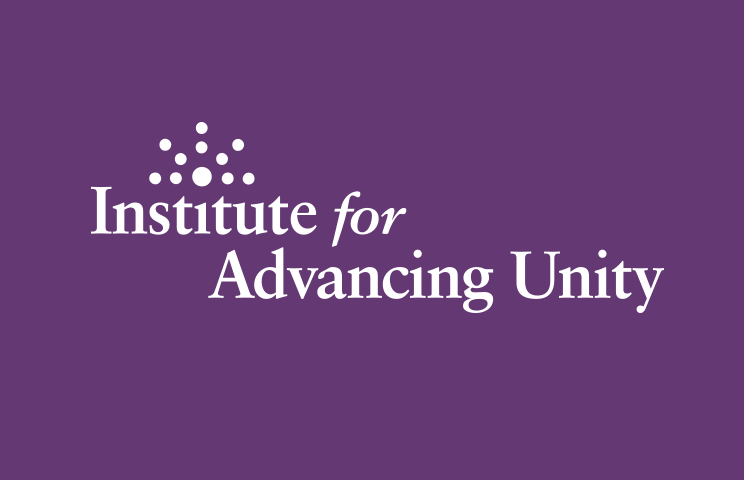 Institute for Advancing Unity
PROJECTS
Name Development
Brand Strategy
Tagline and Messaging
---

Success Stories
Julia Mendez Bautista, near Chiapas, Mexico
Julia Mendez Bautista is 25 and has three children ages 5, 3 and 1 (who is playing and breastfeeding during our time together). She makes woven bracelets for her business and sells them in Chamula. She takes the bus, down winding roads, two hours each way, twice a week.
"The credit has helped me buy more items for my bracelets, and sometimes I use my credit to buy food. My children have become less ill, so I am sure that what little I have learned has helped them. And I am also learning to read and write. With this training I have learned I don't have to wait too long when my children are sick to take them to the hospital. I can see when they are really sick and when they aren't. Before, when my son had diarrhea, I didn't know to give him more water. Last time he had it, I gave him water, and now he is better. Also, before I didn't know how to talk to the doctor, and how to tell him what was wrong with my children. Now I take the checklist with me and I can share the symptoms.
I have learned I have to share my knowledge with other women. Now I am more capable of helping them know what to do when their children are sick."
Luis, the trainer from Al Sol, told us about the changes he has seen in Julia. At first, she would leave the meetings early, so she could fix dinner for her husband. She would always miss the training session. But she told her husband she wanted to learn to read and write, and how to better care for their children. So she began to make his dinner before she comes to the group, and now she stays for all of the learning. He doesn't complain, because the changes have been gradual.
It begins to rain, so we all crowd into a 3-foot wide overhang on the side of a cement block building. The women make their repayments, each solidarity group represented by one woman, including Julia.
The children are entertaining themselves in the street with a grasshopper, tied to a string, like a yoyo. The rain comes harder, accompanied by a few flashes of lightning and lots of thunder. But everyone stays.
The learning session today is literacy, and Al Sol has ingeniously tied this into the Freedom from Hunger health modules. The women have chosen action words from the health lessons, and have brought their notebooks with them. They take turns writing on the whiteboard, while Luis gently guides them. He pulls illustrations from our breastfeeding module and has the women work in teams to each write one sentence.
On the bus ride back, Luis tells us a little more about his work with his nine groups, and 200 women.
"The first change I see is in how the women treat me. At the beginning, they treat me with reverence, like their husbands. But I tell them we are equals. They have not heard that from a man before. They liked that. Then they start staying longer at the meetings, to get the training session after the credit session. And that was when the change really started to happen. They began to speak up. You could see them getting more and more motivated and asking questions on more topics. Now they all stay the entire time.
I also see them speaking more openly with their husbands. They ask them not to drink so much, because they will die sooner. And I see little changes in their children. For instance, they used to buy little candies as a treat, but now they say "you have to have fruit first.
They really want to live, to enjoy life, and be better. In the beginning, they said they weren't prepared for learning, that they weren't born to learn. They say, "No, I cannot learn." Now they are starting to read the work from the notebook. They are surprised and motivated. That makes me want to do even better things for them. I want them to value themselves and to come more self-confident, to be able to care for their families better, and to be able to bring them a better life. The big challenge is for them to recognize the importance of their roles within their families. They can enable their families to have a better future."
Freedom from Hunger design projects
---
---

Communications from the inside out
Our work with Kleinfelder includes plenty of collateral, and also the opportunity to work side-by-side with the marketing team on a myriad of projects. Kim mentored a team of young professionals to build a career development program for peer-to-peer networking and skill development. The project included naming, tagline, logo development and messaging. In addition, we helped define the corporate messaging platform for all sales and marketing staff. Kim drove an employee insight initiative, with extensive interviews and documentation, analysis and recommendations for action. We supported the internal marketing team with five annual reports, a comprehensive website, exhibit properties, employee communications, safety materials, strategic vision, program development, and presentation templates. All of these projects required editing and extensive project management. Our relationship with Kleinfelder Engineering represents the kind of partnership we always strive for—collaborative, creative and connected.
Excerpt from Employee Strategic Direction book:
At Kleinfelder, our purpose is to connect great people to the best work.
Great People
A team of bright, curious, and innovative problem solvers, dedicated to doing the right thing, every day on every project. We are working together to give our best selves—and to make a difference.
Best Work
The work that drives passion in our people. This includes the projects that challenge us to deliver creative and practical solutions for our clients, our communities, and each other.
---
---

Institute for Advancing Unity
a

|

a

UNITY Lab

Our brand promise

The UNITY brand promises that every person has value and the power to help build a more harmonious world. We strive to bring together the most promising methods, resources and practices that enable individuals and communities to forge the relationships from which UNITY is born.

The UNITY brand personality is:

Compassionate — treating others with dignity and respect;

Optimistic — always seeking the best in self and others, believing that change can happen;

Inclusive — open to people of all backgrounds, abilities and ages;

Collaborative — working together to achieve the best outcomes;

Transformational — empowering genuine and lasting individual and collective change;

Dynamic — promoting experiential learning;

Reflective — continually testing, evaluating, and revising curricular content and program methodologies for greatest efficacy; and

Flexible — responsive to evolving needs and conditions, leveraging and maximizing resources, and integrating new knowledge to improve programs and activities.