Capital Public Radio
Sacramento's regional NPR stations
As longtime public radio listeners, we've been thrilled to have a creative partnership with CapRadio, extending their brand, design, and  brand strategy and messaging for new projects and initiatives. Our work includes a brand refresh and style guide, community reports, building signage, program brands, online promotions, ads, event and promo materials, communications consulting and messaging.
"Working with Tackett+Barbaria has been fun and rewarding. I'm impressed with their thoughtful, goal-oriented approach that has delivered our project on-time and on-budget! I'd recommend them to anyone looking for a real partner in the creative process." — Constance Crawford, Director of Marketing & Public Relations, Capital Public Radio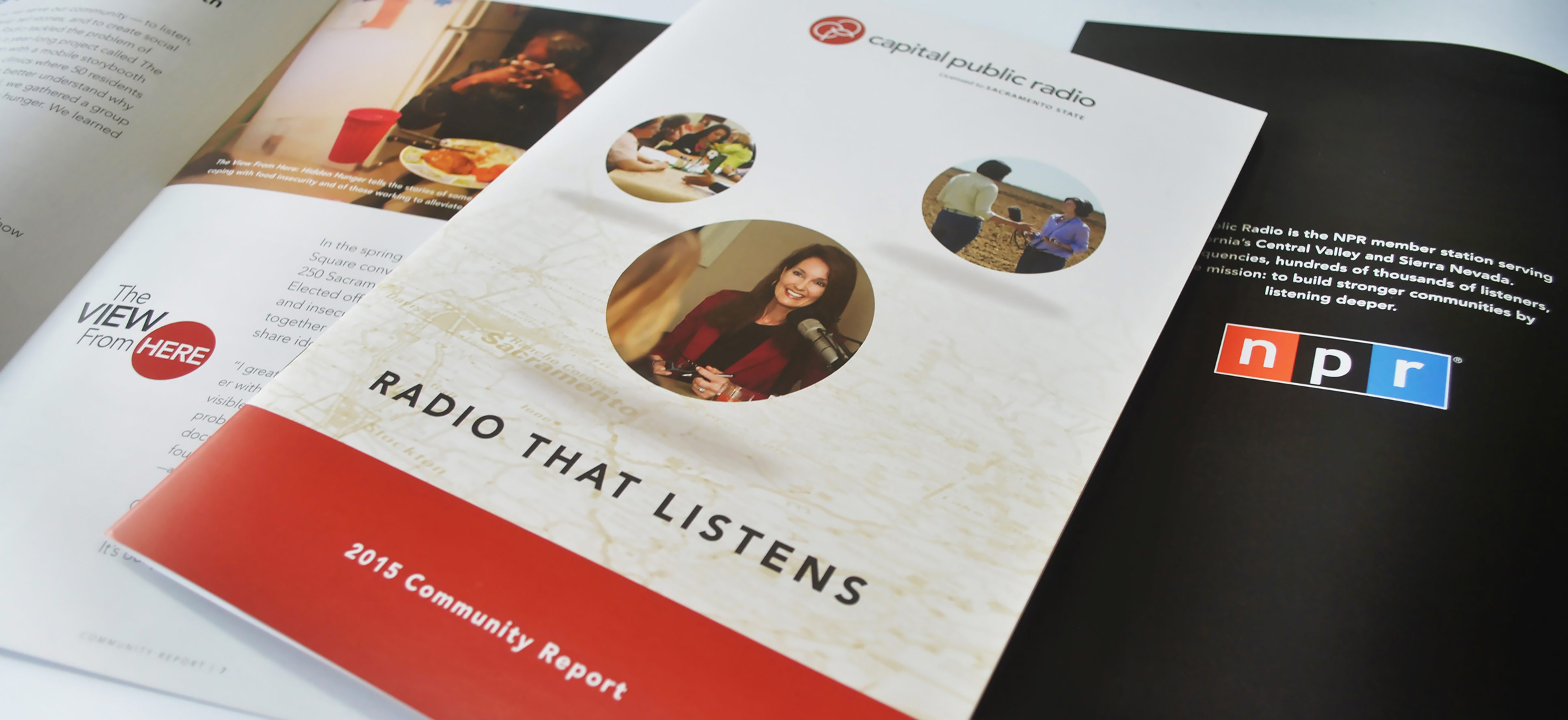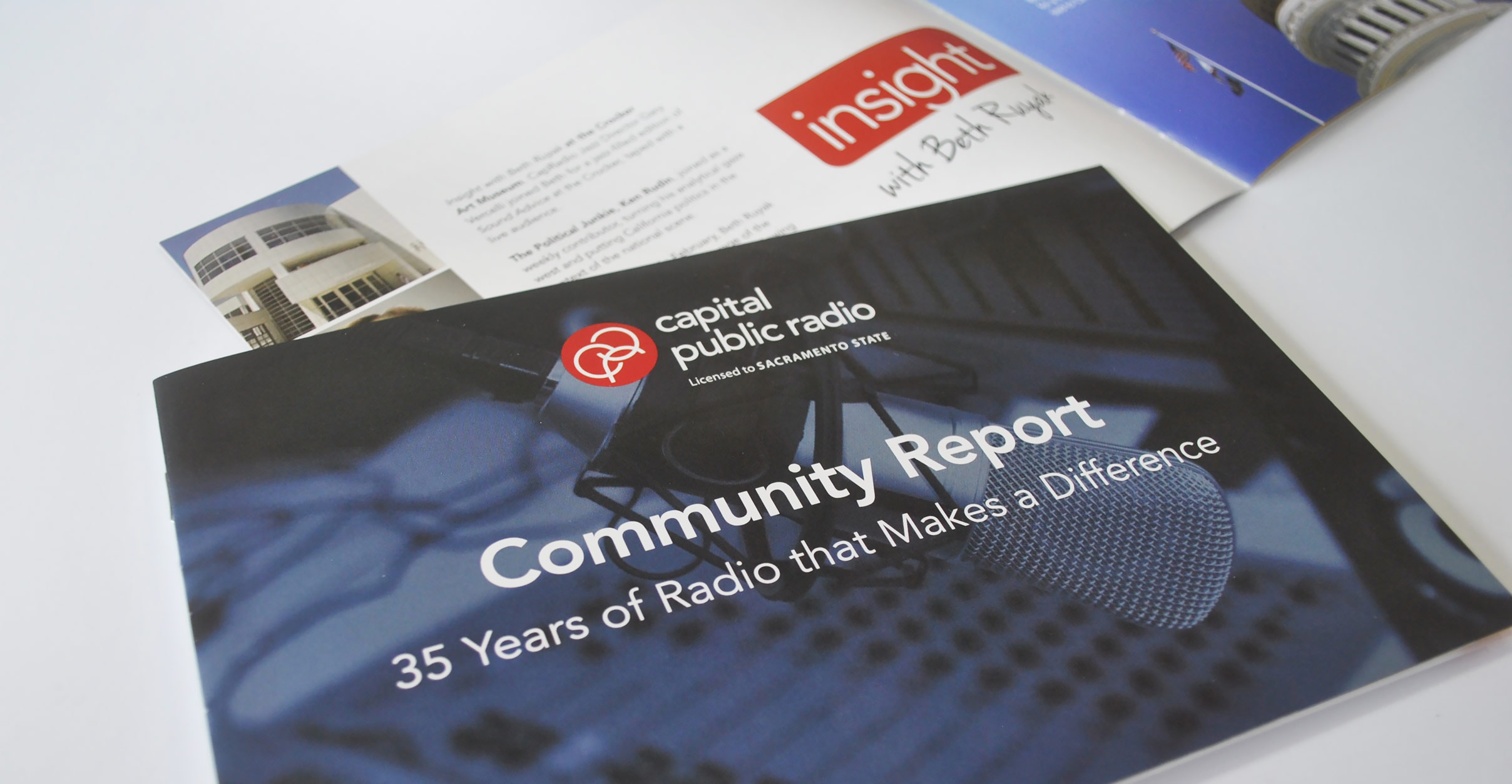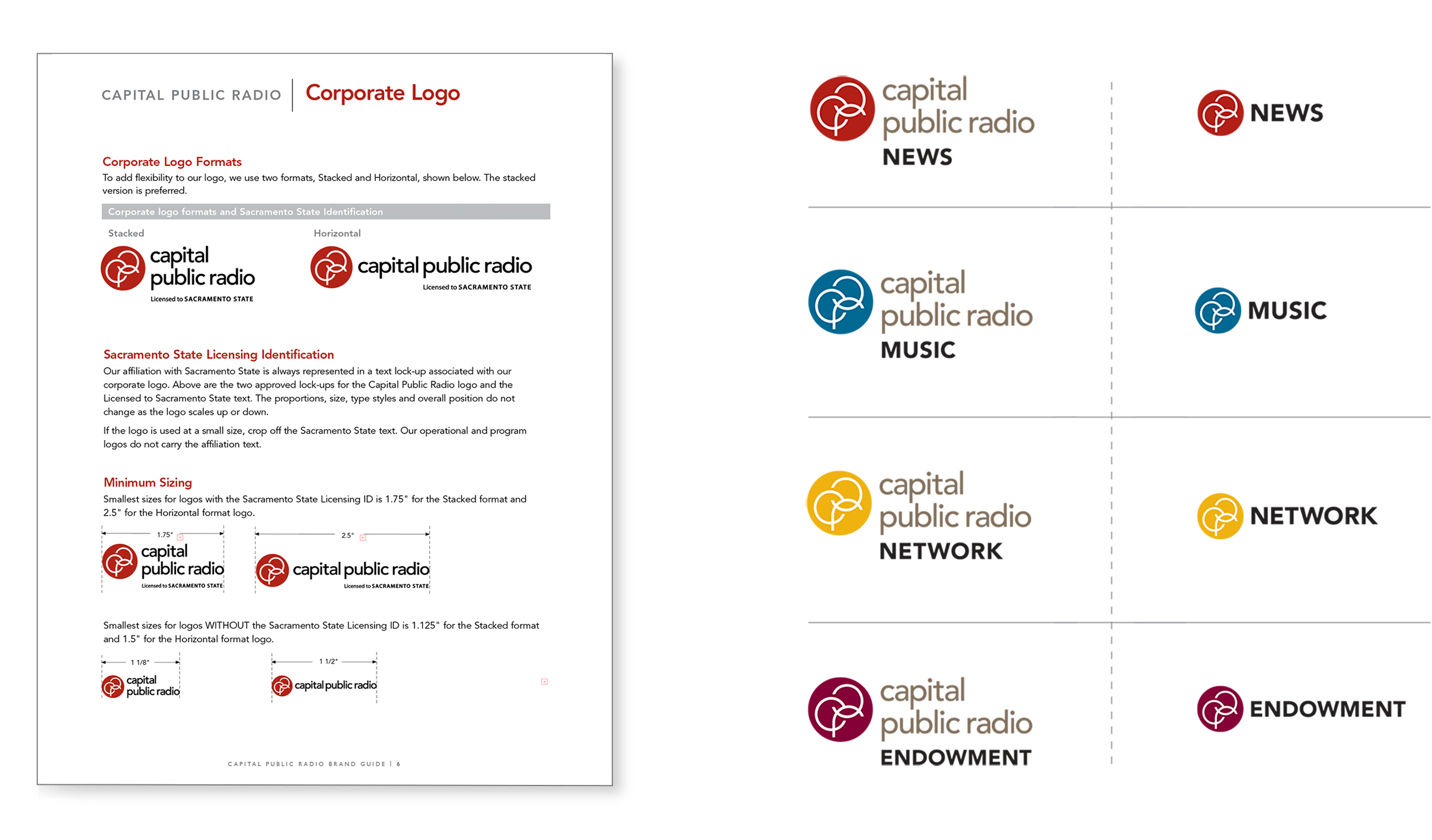 ---
Community engagement  — The View from Here
Exerpt from brand strategy 

"We are media makers, and to be awake in the world and in our work is to share what we see with others. Not only the struggles and conflicts, but also the joys and connections in people's lives. We must take our storytelling skills to the community, rather than ask the community to come to us. We need to reach further than our radio signals cover — to places where we do not live, where our community is most diverse, sometimes challenged, and where our work can be of value.
Community engagement is how our documentaries are experienced, from the inside out, and how they make a difference. We nurture and advance our community conversation, so that each person involved with our work can learn, understand and act in a way that is relevant and meaningful to them. We believe the people we work with can be co-creators and active participants in our storytelling."
Marketing and Consulting Projects
---